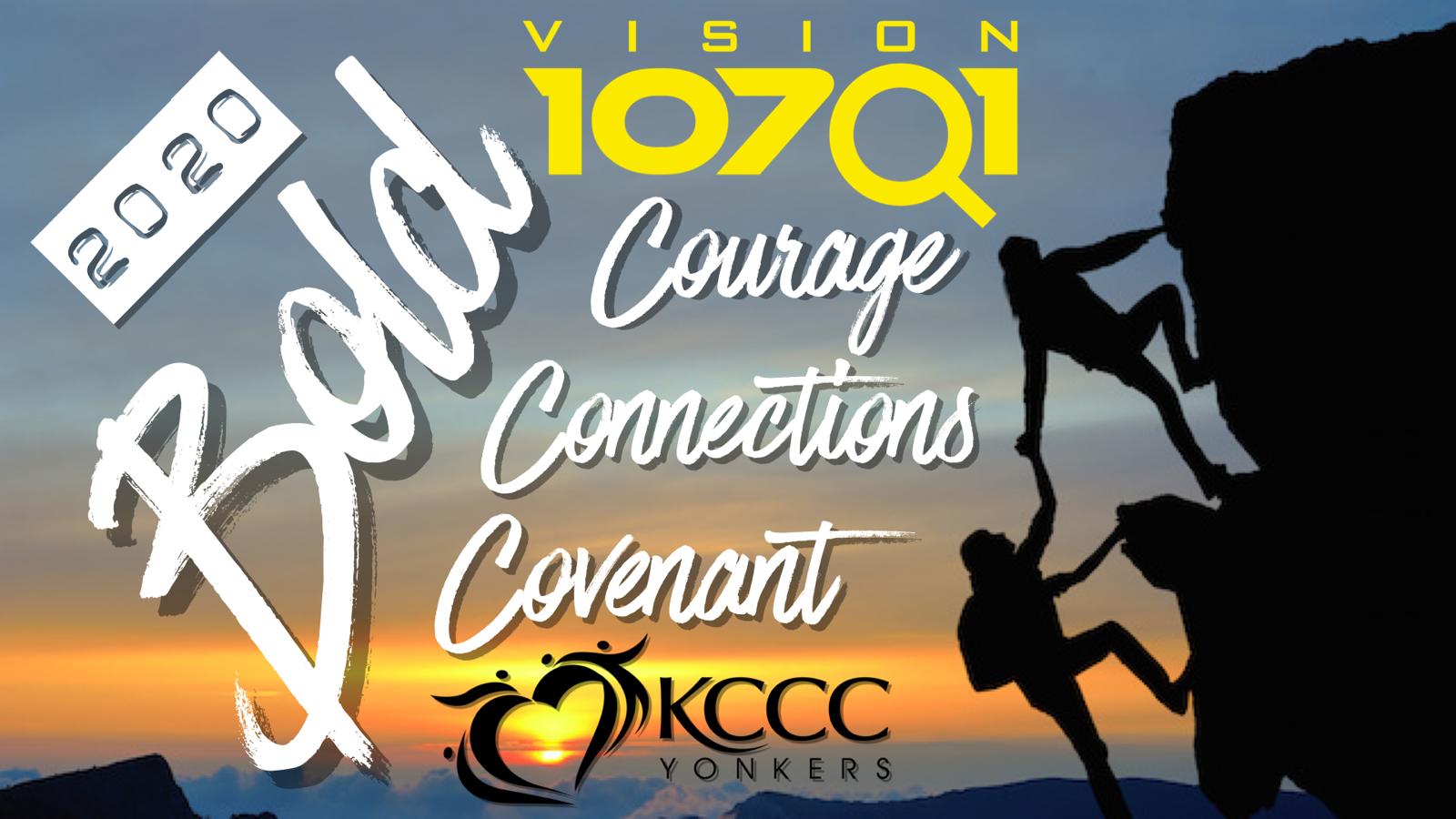 It's

2020

! Our theme for this year is BE BOLD

! We're in the Book of Joshua seeing how Israel took possession of the Promised Land as we prepare to grab hold of everything God has in store for us! We declare we will

BE BOLD

in our:
Courage Joshua 1:1-3;4-5 Now it came about after the death of Moses the servant of the Lord, that the Lord spoke to Joshua the son of Nun, Moses' servant, saying, "Moses My servant is dead; now therefore arise, cross this Jordan, you and all this people, to the land which I am giving to them, to the sons of Israel. Every place on which the sole of your foot treads, I have given it to you, just as I spoke to Moses. No man will be able to stand before you all the days of your life. Just as I have been with Moses, I will be with you; I will not fail you or forsake you. Be strong and courageous, for you shall give this people possession of the land which I swore to their fathers to give them."
~If God said it we're going for it! Courage is doing it in spite of fear. He's promised to be with us, therefore we cannot fail! We declare we're taking possession of every place our feet shall tread, so we're not setting our feet in any place we don't want to possess!
Joshua 1:13-15 "Remember the word which Moses the servant of the Lord commanded you, saying, 'The Lord your God gives you rest and will give you this land.' Your wives, your little ones, and your cattle shall remain in the land which Moses gave you beyond the Jordan, but you shall cross before your brothers in battle array, all your valiant warriors, and shall help them, until the Lord gives your brothers rest, as He gives you, and they also possess the land which the Lord your God is giving them. Then you shall return to your own land, and possess that which Moses the servant of the Lord gave you beyond the Jordan toward the sunrise."
~We'll stay connected! Even after we've gotten ours we'll continue to remain in the battle for our brother and sisters still taking possession of their! We declare there will be no promise left behind!!!!
Covenant/Commitments

Joshua 1:16-18 They answered Joshua, saying, "All that you have commanded us we will do, and wherever you send us we will go. Just as we obeyed Moses in all things, so we will obey you; only may the Lord your God be with you as He was with Moses. Anyone who rebels against your command and does not obey your words in all that you command him, shall be put to death; only be strong and courageous."
~We will remain in covenant with God and committed to cause of Christ! We're building abody of Bible believers walking in love! Strong and courageous holding each other accountable in the spirit of love.